Louis Armstrong Stadium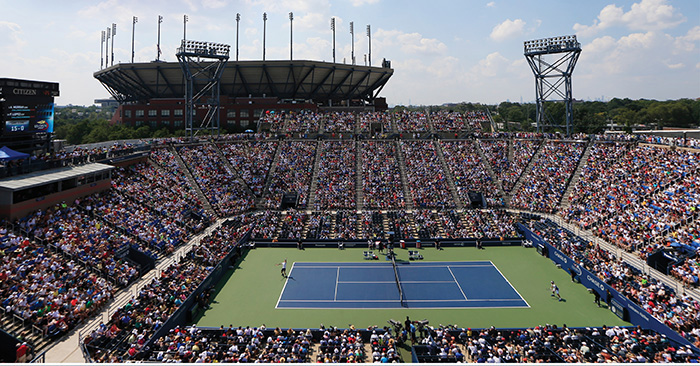 The best kept SECRET at The US Open.....
By Tom Stevenson, our President

Louis Armstrong Stadium is still the best kept secret at the U.S. Open Tennis Tournament. This venue, also known as Stadium 2, provides a more intimate setting in which to enjoy your favorite tennis stars in action.

Courtside and Reserved Loge seats are closer to the court and more affordable than comparable seats in Arthur Ashe Stadium. These tickets, available for the first 9 days of the tournament, are good for the entire day's play, generally 4 to 5 matches, and the action often goes well into the evening. You would need both day and night session tickets in Arthur Ashe to enjoy the same amount of tennis at a minimum of three times the cost.

On Labor Day Weekend, the player match ups will generally be with similarly seeded players providing a more exciting level of play. It is also not uncommon to see a top ranked player here if there have been any schedule delays. We believe that these three days offer the absolute best value for your dollar of the entire tournament. I've been going on Sunday (session 13) for over 10 years now.

We have increased our supply of Courtside Seating in Louis Armstrong Stadium this year and we have an excellent selection to choose from with prices to fit any budget.

So, now that you know the secret, why not give us a call or click below and reserve your seats today.

Place your order before July 1st and receive a 10% early bird discount.